Community Fundraisers
FUN AND MEETING NEW FRIENDS
Greater Barton Arts has collaborated with local community organizations to raise money for their activities. In 2016 GBA raised $450 through a program called Art For Animals. Small canvases were sold to artists and the public to be decorated with a favorite animal. The canvases were then displayed, gallery style, and resold by silent auction. This program raised a comparable amount of money in 2017 to benefit the Crystal Lake Falls Historical Association and Museum.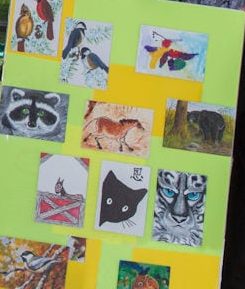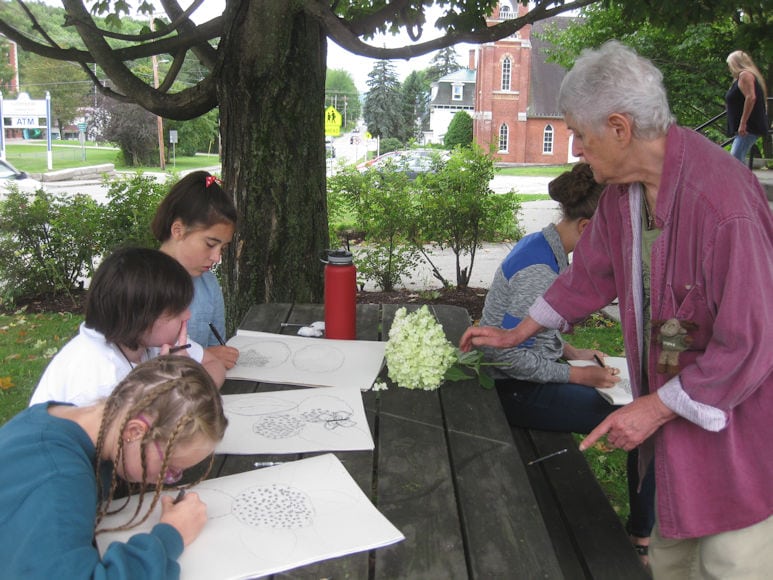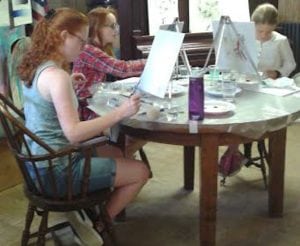 Art Classes
One Artistic Eye Deserves Another
Greater Barton Arts has held free art camps for kids and teens, as well as free art classes for adults and seniors. The art camps for kids and teens are a focused week of drawing class.
In 2016 students learned the principles of drawing, with lots of practice on different subjects, such as still life, figure, animals, and complex forms. This was the basic curriculum for young students and for the adult and senior classes added in 2017. Also in 2017, an advanced class for teens was added to explore painting. Students learned the principles of color and worked on acrylic to approach several different subjects, including one of their own choosing.
In 2018 GBA held its art camps for children and teens during the Time Traveler's
Camp at the Old Stone House Museum in Brownington. And a series of art classes for adults and seniors, including drawing and painting, were held in GBA's new home at 396 Main Street in Barton.
Children 8 – 12 years old participated in the Time Traveler's Camp in the morning and then in GBA's free art class in the afternoon. Teenaged students met for their separate free classes in the afternoon from 12 to 3.
2019's free Art Camps for Children and Teens will be held from August 12th to 16th at the Greater Barton Arts Center. Children from ages 9 to 12 will meet from 9 until noon, and teens from 1 to 4.
Register your child or teen on the Events page or by contacting Adrien Helm at adrienhelm@gmail.com or 802-525-3740.
another special event
more fun and friends
in 2017, GBA held a "Paint 'n Party" event to benefit the Barton Public Library.
Participants enjoyed food and libations while guided step by step to create a painting of their own. This enjoyable lesson netted $600 for the Library. GBA plans more of these evening events in the future.